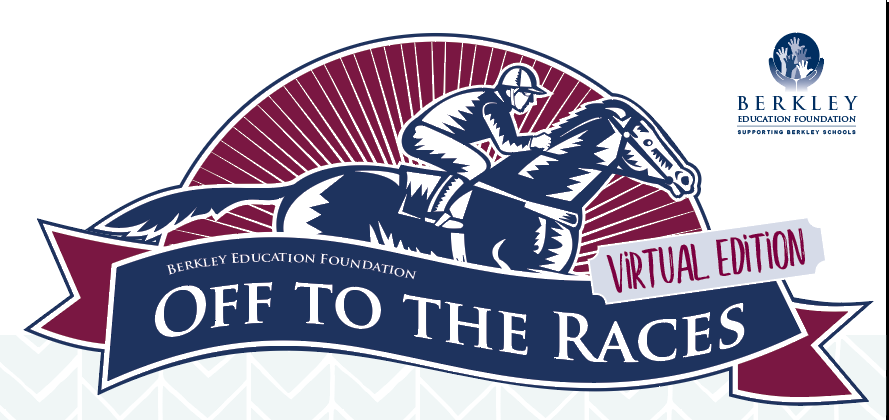 Buy your horses today!
Horses & How to Win Prizes
$50 for Regular Horses
$250 for Golden Horses
Once all the horses are sold, we'll let you know so you can come back to our website to learn how to win prizes during the night!
Dinner Options are coming soon from Berkley Common, Republica and Green Lantern Berkley.
$50 Horses: Fill out the form below
Only 30 available
$250 Golden Horses: Fill out the form below
Only 10 available
Kentucky Side Car Drink Kit - provided by Berkley Common
$20 per Kit
Ingredients
Bourbon, Cointreau, Lemon Juice, Sugar
Each kit will include small bottles of the alcohol as well as containers with portioned amounts to the recipe.
How to pick Up your kit
All orders will be given to Berkley Common as soon as the ordering window closes. Pick up will take place at Berkley Common on Saturday, February 6, 2021. More details on pick up times will be released soon.
Ordering Window Closes: February 3, 2021
Add the Kentucky Side Car Drink Kit by clicking "Add to Cart" below.
Moscow Mule Drink Kit - Provided by Berkley Marathon
$30 per Kit
Ingredients
A fifth of Sea Vodka, a six pack of Goslings Ginger Beer (diet or regular) and two limes
How to Pick Up Your Kit
You can pick up your kit at the Berkley Marathon on 12 mile, February 1-6. Stop in any time.
Ordering window closes January 29, 2021.
Add the Moscow Mule Drink Kit to your cart by choosing your option and clicking Add to Cart below.
Horse Racing Sheets
Golden Race Horses
10 Available - 2 left!

Cooper Glass Homes,
Sponsor: Cooper Glass Homes
Nichols Paper & Supply,
Sponsor: Nichols Paper & Supply
McDavid'sFastSocks,
Sponsor: Phoenix Performance Partners
Super Nova Chiropractic
Sponsor: Nova Chiropractic
GO BEARS!
Berkley Athletic Boosters
Earnest the CAT
Sponsor: Lowell Friedman
ToeKnee
Sponsor: Berkley Realty Group
Name coming soon
Sponsor: Pfusion
Regular Horses
30 Available - 1 left!

Chomping Chara
Owner: Amy Bluhm
2020 in the Dust
Owner: Marybeth Schlau
Virtual Fred
Owner: Ken Showler
Dapper Dan & Mr. Trouble
Owner: Paula Cardelli
UD Flyer
Owner: Liz Capuano
Name coming soon
Owner: Julie Melrose
UrOn Mute & Whoa Nelly
Owner: Angell Staff
Anti Vax Manure
Owner: Paul Yowchuang
RBG
Owner: Kara Watson
That'll do pig & Show me the money
Owner: Julia Carlesso
Saturdays for Success
Owner: Berkley African American Parent Network
Shotgun Wedding & ynoT the Italian Stalian
Owner: Barbara Tombrillo
Zoomed Out
Owner: Khadija Walker-Fobbs
Grandpa Meyer
Owner: Jordan Field
Stewball & Stewball
Owner: Robert Schnieders
Lil' Sebastian
Owner: Shannon Bonsall
All About the Numbers
Owner: Jennifer Poston
You'reMUTED
Owner: Mary Coughlin
Solid for the win
Owner: Jenna Romain
Name coming soon
Owner: Scott Francis
Name coming soon
Owner: Technology Department
Name coming soon
Owner: Teaching & Learning Department
Chamber Marquee
Owner: Berkley Area Chamber of Commerce
Raccoon
Owner: Rogers Staff