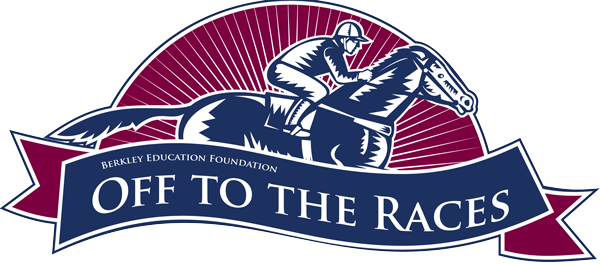 Tickets on Sale Now for Off to the Races - February 4, 2017
Off to the Races Tickets & Horses are on Sale!
purchase Options

Event Tickets: $30/person
Event Tickets with OTTR Buck tickets included - $10 discount:
$60 (1 ticket & 20 OTTR Bucks tickets) or $80 (1 ticket & 30 OTTR Bucks tickets)
Add On OTTR Buck tickets for Evening Drinks & Horse "Betting:" 10 for $20, 20 for $40 or 30 for $60
Buy a Horse: $25
NEW: Buy a Table: $1,000. 10 guests will share (and name) a table at the event, receive 100 OTTR Buck tickets to spend on drinks or horse "bets," and enjoy two bottles of wine at the table to start the evening. Join in with friends to split the cost of the table and guarantee yourself a seat.
What is an OTTR Buck?
This year, use the OTTR Buck tickets to purchase drinks and to "bet" on horses. Simplify your evening by purchasing OTTR Buck tickets ahead online and pick them up at will call. Every 10 OTTR Buck tickets sell for $20. Combine your online purchase with an event ticket and receive a discount!
Details:
Event includes 12 races with 10 horses running to "bet" on. 1 Buck = 1 Bet
Drinks will include bottled beer (2 Bucks), wine (3 Bucks), liquor drinks (4 Bucks), and the signature drink, a Mint Julep, (4 Bucks)
Buy your OTTR Buck tickets to use as currency inside the event
Thank you to our event and race sponsors!
EVENT SPONSORS
Silver
McCarthy & Smith
Bronze
Mark Adler Homes, LLC
Stantec
Strategic Energy Solutions
Telemus Capital
Race Sponsors
Alexander, Eisenberg & Spilman
Berkley Athletic Boosters
Clark Hill, PLC
Eagle Rock Insurance
Huntington Woods Women's League
M3 Investment Services
Michigan Educational Credit Union
Robert Weltman / Weltman Real Estate
Thrun Law Firm, P.C.
Buy Off to the Races
Tickets Online!
Pick up at Will call
$30/person online, $35 at the door. Add in your OTTR Bucks with your ticket for a discount! Select quantity at checkout.
ADD ON:
Buy OTTR Bucks Online & Pick Up at Will Call
Buy a table - secure your seat!
Don't jockey for a position, secure your seat today! $1,000 for 10 event tickets, a table for 10, 100 OTTR Buck tickets to share and two bottles of wine to start the evening.
Buy a Horse for $25
Buy a horse to "race" in the evening's main event. Name the horse, too. 120 horses are available for purchase. Click 'Add to Cart' then return to this screen to buy and name more than one horse.