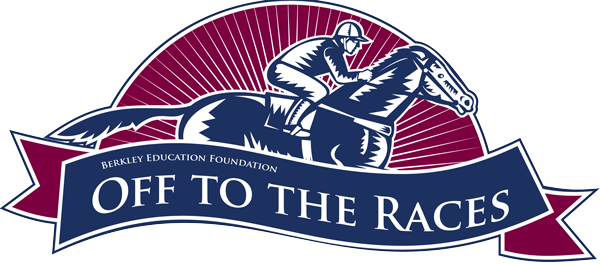 THE 8TH ANNUAL OFF TO THE RACES
SAVE THE DATE
Saturday, February 4, 2017
Mark your calendar for the 2017 Off to the Races event at our new venue, Club Venetian! We're excited to host Off to the Races in a space that will accommodate all our interested party goers.
Club Venetian in Madison Heights
Hors d'oeuvres, horse racing, live and silent auction, cash bar. Doors open at 6 pm
This annual event raises funds for the Berkley School District.
Interested in becoming an early event sponsor? Call 248.837.8095
Tickets on Sale Now
Buy Tickets in all school offices, the Huntington Woods Rec Center and online!
Important Files & Forms

2017 Save the Date Flyer


Auction Donation Form


Purchase a Horse


Race Sponsor Form


Event Sponsor Levels


Event Sponsor Form
Thank You, Sponsors!
Event Sponsors
Silver
Capital Mortgage Funding
Chemical Bank
McCarthy & Smith
Bronze
Holiday Market
Jack & Annette Aronson
Mark Adler Homes, LLC
Stantec
Strategic Energy Solutions
Telemus Capital
Women's Healthcare Associates, PLLC
Race Sponsors
Be Well Medical
Berkley Athletic Boosters
Berkley Elected Officials
Berkley PTSA Council
Berkley Rotary Club
Clark Hill, PLC
Collins & Blaha
Eagle Rock Insurance
Eisenberg, Middleditch & Spilman, PLLC
Huntington Woods Women's League
M3 Investment Services
McCourt's Music
Michigan Educational Credit Union
Ramtra Remodeling
Rick Barber Real Estate Group
Robert Weltman / Weltman Real Estate
Thrun Law Firm, P.C.
Yeo & Yeo CPAs & Business Consultants